The Forum Health Difference
Because every person is different, and because many people who need to lose weight also have ongoing medical issues, it's important to know that you will be evaluated by a medical professional.
If you're searching for an expert supervised, medical weight loss program near you, learn more about how The Forum Health Medical Weight Loss Method has helped thousands of people in Michigan.
Through expert supervised, one-on-one treatments, we provide safe, effective, and long-lasting results.
You will meet one on one with our provider to go over your medical history, surgical history, dietary struggles, goals, past successes and failures and your lifestyle..
Get an In-Depth
Health Analysis
We will take your blood pressure and our medical scale will calculate your BMI (body mass index), weight, % body fat, % muscle mass,  % body water and REE (Resting Energy Expenditure).
Create Your Personalized Plan
Based on your goals and the calculations we obtain, we will advise you on healthy eating habits, calorie, protein and water goals, as well as exercise recommendations. We will also talk about required supplements, weight loss injections, and natural and prescription appetite suppressants if deemed necessary.
You will then meet with our trained weight loss coaches to go over the program and supplements in more depth. The length of your program will be calculated and all of your questions answered.
In the days to follow, you will begin your weight loss journey and will follow up in the office every 3 to 4 days for continued accountability.
For patients unable to come to the office this frequently due to schedule or distance, they can weigh in as little as every 3 months.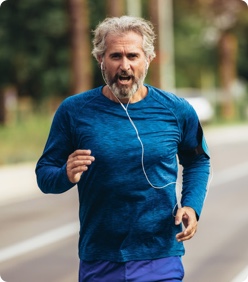 Your journey to safe, long-lasting weight loss & maintenance starts here.
Use our Lifestyle Analysis Tool to learn about the different weight loss strategies that might work best for your unique needs.