"I found [Forum Health Medical Weight Loss] in Feb 2020 and at the time had no idea how life changing it would actually be for me even through a pandemic!! I'd tried everything to lose the extra 20 lbs of baby weight from my twins and this program made it insanely easy for me to succeed with all the tools and support from the staff. I came out of quarantine almost 20lbs lighter, learned so many great new habits, and gained all new confidence."
Matt
I want to thank you and your staff for your program and assistance.  When I started I had no idea how easy it would be to lose 90 lbs.  I lost so much weight that I have now changed my goal by over 30 lbs.  The program has truly changed my life.  Not only to I feel better but I am more active with my kids and family.  The weight loss has helped me be more effective in every aspect of my life!  I would highly recommend your program to anyone who wants to lose weight.  Whether it be a few pounds or 100 this plan can work for you.  Thank you…..keep up the good work! 'individual results may vary**'
Nicole
My one year anniversary of my first appointment is today. I'm thrilled to say that in one year I've lost 91 lbs, have completed three 5 K's, have incorporated healthy eating and excercise into my everyday life and have gained self confidence and a new wardrobe! Lol. I still have 19 lbs to lose before I'm at my goal weight but I'm confident that I can get there. Thank you Forum Health Medical Weight Loss staff for all of your knowledge and support! You are amazing! 'individual results may vary**'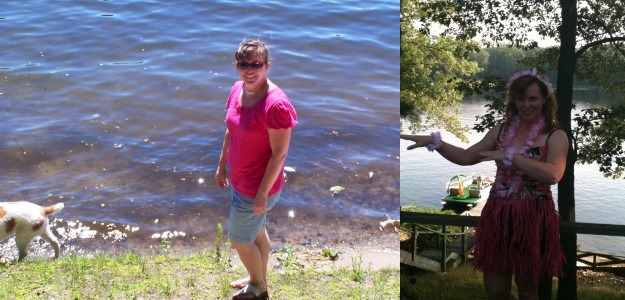 Kristen
I am so happy that I found Forum Health Medical Weight Loss.  I was struggling with my weight after a thyroid issue virtually stopped my metabolism.  I just couldn't take the extra weight off.  I have be seeing Forum Health Medical Weight Loss now for a year and I have lost over 30 pounds.  I went from a size 12 back down to a size 6, but more importantly I feel great!  I have energy now!  I am over forty and I was worried that I would always feel tired – I thought that it was just getting older.  Now I feel healthier and stronger than I did in my thirties. Forum Health Medical Weight Loss offers positive and healthy advice, they are supportive and really care about helping me learn to eat right and to enjoy the new me! 'individual results may vary**
Denise A.
Forum Health Medical Weight Loss has changed my life.  Not only do their products work but the staff are caring and knowledgeable about their clients and weight loss programs.  They have been a great support system for me whenever I get off track or start giving up.  Everyone at Forum Health Medical Weight Loss cares about your weight loss and is there to support you either emotionally or with great advice to help achieve your weight loss.  I have lost 50 pounds so far!!!!. 'individual results may vary**'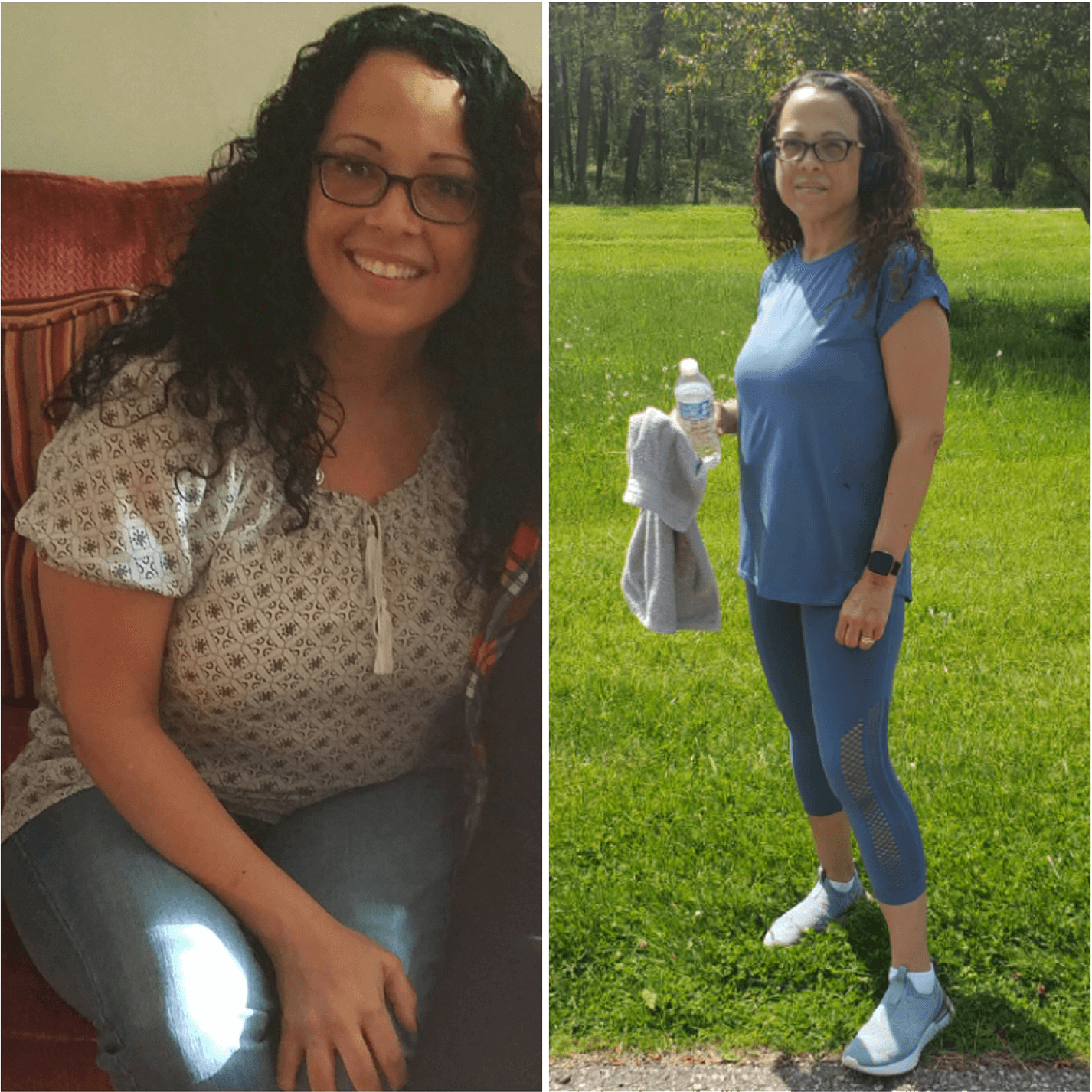 Christalyn
I thought it would be a good idea to use a picture every month to track my progress.  I was very shocked to see the difference.  I have been seeing Forum Health Medical Weight Loss Staff for about 5 weeks.  After getting stuck on so many other diets I started seeing Forum Health Medical Weight Loss.  I currently am on the Get Thin Packs and Lipoden shots.  I have lost 10 lbs. and one pant size.  This has been a healthy life change that I am able to stick with.  The staff is both encouraging and knowledgeable  and the results have shown in the scale and inches.  I have more energy than Before and am happy to see that my family, including a 1 and 4 year old are making healthier choices following my example. 'individual results may vary**'
I have struggled with yo yo dieting for years and was really unhappy in my own skin. I decided to join Forum Health Medical Weight Loss to help me be accountable and give me healthy tools to lose weight. 50 lbs later and almost a year since I signed up, I still lean on Forum Health Medical Weight Loss' great team to keep me on track with their great advice and genuine care of my new healthy lifestyle. I will continue to buy Forum Health Medical Weight Loss supplements, delicious protein bars and shakes, weigh in and stay on track. Forum Health Medical Weight Loss is worth every penny because I know I have gained 10 years by losing weight and feeling my best!
Jamie
Jamie is down 78 pounds in just 6 months and is still losing. 'individual results may vary**
Wendy B.
With the help of Forum Health Medical Weight Loss staff I was able to lose around 40 pounds in about 6 months and keep it off!  I find that the vitamins and injections are extremely helpful and play a key role in weight loss.  Before I started this plan, the hardest time for me to diet was after dinner and before bed.  I always wanted something to snack on while watching t.v.  The vitamins helped a lot to make me feel full and I wasn't hungry to snack after dinner.  I had energy throughout the day and never felt sluggish or tired. Forum Health Medical Weight Loss' staff is very friendly and extremely helpful!  They made sure I was educated on all of the products and never made me feel bad for asking questions.  It's great to be on a plan that actually works!! 'individual results may vary**'
Juliet M.
I am an extremely busy single mother of two beautiful children – who was 100 pounds overweight!  Forum Health Medical Weight Loss made it so easy to follow his program and work with – it was amazing!  I'm so much happier now, healthier and I feel sexy.  My teenage daughter is so proud of me but gets annoyed whenever someone confuses her with me!  Thank you Forum Health Medical Weight Loss! 'individual results may vary**'
Stacy P.
Before starting this program my weight fluctuated but I couldn't seem to keep it off.  I started the program after seeing my friend lose weight on it in December of 2012.  This program is easy to stick to and has helped me surpass my goal of losing 25 pounds.  My total weight loss currently is 45 pounds and I have been so excited to buy new clothes.  I am skinnier and healthier now than I have been since college!  This program really works. 'individual results may vary**'
Kristen M.
'individual results may vary**'
Jennifer P.
I suffer from bulging discs, arthritis in my back, migraines, and plantar fasciitis.  Needless to say the pounds have packed on over the years and I've dealt with minor bouts of depression over the years.  I started going to Forum Health Medical Weight Loss approximately a month and a half ago after a friend recommended him.  I was a bit skeptical since I've tried a few other weight loss programs with little or short lived results.  So far I am down about 15 pounds!  I have more energy than I've had in years and have noticed a more positive attitude.  The staff is great and they are always friendly and very helpful.  I still have a lot of weight to lose but I find myself looking forward to my next weigh-in, and I've NEVER been excited to get on a scale!  My family doctor is always telling me to lose weight, but it has always made me feel so negative.  Forum Health Medical Weight Loss staff is the exact opposite. They understand the difficulties that each individual faces in trying to lose weight and always responds with an upbeat and positive attitude. Thank you Forum Health Medical Weight Loss Staff!!
'individual results may vary**'
Marion K.
I started with Forum Health Medical Weight Loss weighing in at 211 lbs. Today, I weigh 196. I am amazed at how easy it is to get thin with Forum Health Medical Weight Loss! I have been on a weightloss roller coaster since I can remember back in high school. Through the years, I tried just about every diet – from starvation, off the shelf diet pills, to doctors and companies that pre-package your food. I lost the same 20 pounds for over forty years – only to gain it all back and then some.I came across Forum Health Medical Weight Loss office when I was picking up a Father's Day cake at a bakery located in the same strip mall. Talk about ironic! Well, I finally got fed-up and determined to get off the roller coaster for good. I got the phone number off the window of Forum Health Medical Weight Loss' building and called to make an appointment. The assistant told me about their website and I began my research [since I never heard of them before]. On Wednesday, I met with the Doctor and had all my questions ready. That's when I got serious. I learned that it's not just about losing the weight – it's about cleansing your body and retraining your mind. With the help of Forum Health Medical Weight Loss program, I am not hooked on sugar and I'm learning to rethink my old habbits like irratic meal schedules and nervous eating of junk food. I am on the road to recovery! No more roller coasters. I am now eating to live – not living to eat. Thank you Forum Health Medical Weight Loss staff,
'individual results may vary**'
Ann Marie
I don't want this to sound like another cliche weight loss testimonial but my story is 100% truthful and real. This was me at the end of September 2014 and this is me today May 7, 2015! The picture on the left was taken at my sons birthday and when I saw it, I cried my eyes out. I never struggled with my weight before, until I had 2 children and before Forum Health Medical Weight Loss nothing was working for me. I tried all the fad diets, no carb, low carb, OTC pills, and Weight Watchers to name a few, and nothing was working or even slightly helping me. I called my mom and we made an appointment with Forum Health Medical Weight Loss the following week. I started his program the first week of October 2014 and not only am I amazed at my weight loss but so are all my friends and family. The support and push I received and still receive from the staff is like no other weight loss program out there. I honestly,couldn't be more grateful and appreciative for them helping me get my old self back again. 'individual results may vary**'
Grace
I was anxious to share my testimony. It was even hard for me to find a "before" picture because I always cropped and deleted my pictures. When I began to look through my pictures I realized that my cropping didn't really help. Sure I could crop out my arms or half of my body but still my weight showed- it showed in my face- in my neck- I wasn't fooling anyone. I decided to "share" a close up of my face because I couldn't crop out my head! My face was just so round. This 1st photo was taken about 6 months ago and the 2nd photo was a snap shot that I took today- neither of them were intended for a before and after picture but my checks don't lie. I was sick of hiding from the cameraman and last December 9th I made the decision to go see Forum Health Medical Weight Loss. 6 months later and I am 47 pounds lighter. My journey isn't over – I have more weight to lose but I realized that I am not alone in this journey. The office at Forum Health Medical Weight Loss didn't Shame or Blame they simply met me where I was and offered me the support I needed. I hope my testimony will speak to you give you the courage to give Forum Health Medical Weight Loss a chance to help you too. 🙂 'individual results may vary**'
Amy
I started the program in early September of 2014 because "getting in shape was the first thing on my list of things to do when I retired from teaching". After well over 45 years of up and down weight gains/losses, I can honestly say that I have done just about every diet plan out there with little or no lasting success. Being an educated woman, who truly does know that success can only come through proper diet and exercise, the mindset to do so on a consistent basis always seemed to get derailed much sooner than later. I finally realized that I needed to tackle one major mindset at a time, so I chose diet over the exercise as my first challenge. After much research on local weight loss clinics & a testimonial from a known patient of Forum Health Medical Weight Loss, I jumped in with both feet & prayed that this was finally my solution to the never ending battle of the bulge & non existent metabolism of a 56 year old, post-menopausal, woman! The best part about Forum Health Medical Weight Loss is the daily combination of nutritional supplements that every woman my age should be taking anyway. With this program, I got everything from bi-weekly LipoDen Plus shots, calcium tablets, CQ10, Fish Oil, Multi-vitamins, and appetite suppressants. Forum Health Medical Weight Loss laid out a plan for me to follow with regards to calorie intake/supplement use & the wonderful support staff kept me on track & held me accountable with my weekly weigh-ins. I signed on for a six month program with a 30 lb. weight loss goal. I am most happy to say that I AM a success story as I have actually lost 35 lbs. through Forum Health Medical Weight Loss' program & diet only. I was averaging 2 lbs./week, & I expected nothing more so I never got derailed. Now that the big mind-set of "proper diet" has been tackled, I have moved onto the mind-set of "exercise" by joining a gym because now I can really see that I need to tone up before swimsuit season. I feel & look better than I can ever remember in my entire life & I am getting TONS of compliments to boot! The only downside for me is that I have four closets full of nice clothes in sizes 12-16, but now I wear a size 4, which is a size I have never purchased in my entire life, so I have a lot of packing up and donating to do! If you are reading this, rest assured that if I can do it, so can you because they make it so easy to be successful! 'individual results may vary**'
Lauren P.
I have seriously never felt better in my life! Living with chronic pain from Fibromyalgia and Rheumatoid arthritis along with the crippling fatigue of Chronic Fatigue syndrome for 10 years had completely eliminated my quality of life. I was stuck in bed most days, sleeping 14-18 hours or on the couch watching TV because I literally could not move. I was in excruciating pain and was so tired and weak, I could barely make myself a sandwich (let alone think about eating healthy). I had sought help from multiple doctors and pain management clinics with only little improvements that were coupled with huge increases in side effects from medications. I would take any prescription my doctor could think of to help ease my pain and fatigue ranging from opioids, steroids, and Lyrica for the pain to phentermine for my fatigue (and to help me lose weight). I had been so sick for so long, that my body had completely deteriorated and I had gained close to 100 pounds. At 285lbs I was suffering in more ways than just from disease(s). The pressure on my joints was immense and despite life-long chiropractic care my back started to give out on me at 31 year old, leading me to seek out surgical interventions. I was so miserable that I barely left my house and when I did it was in a wheelchair. I became completely dependent on my husband to care for me. I could no longer do laundry nor go grocery shopping and I haven't worked in over 6 years. The effect of all of this led huge bouts of anxiety, insomnia and a deep hopeless depression. My once happy outgoing, confident self was nowhere to be found. I became this miserable negative self-conscious person that my family barely recognized. I had always known that losing weight would make me feel a lot better and I literally tried everything under the sun to lose weight, every fad diet, pill, injection and supplement. I sought out professional help from nutritionist, dieticians and naturopaths, even trying other medical weight loss centers and program. At this point I had already gone through the motions of getting weight loss surgery and was looking into financing…I was even considering refinancing my home to pay for the weight loss surgery! I was desperate…sick, obese and at the point of giving up. THANK HEAVENS I found out about Myoden and Forum Health Medical Weight Loss! I don't joke when I say that Myoden has literally saved my life, in more ways than one! (I actually got teary eyed typing this!) Since starting the Myoden, not only have I lost almost 70 pounds in 6 months (69.5lbs to be exact), but I have never felt better. The Myoden has significantly decreased my fibromyalgia and nerve pain to the point where I have started stair stepping off my opioid pain medication and I am listing my wheel chair on craigslist! It gives me energy and stamina that I haven't had since before my diagnosis at age 20. I can honestly not say enough good things about the Myoden and how it has helped me. Just the weight loss in itself has made me feel like I'm walking on a cloud. Can you imagine strapping 70lbs to your back and walking around, how hard that would be? Now take it off, the relief – that's how I feel! I feel rejuvenated and alive again! I am so much more active now. I've joined the gym, I can enjoy time with my family again, and I even dance at parties now! I am the happiest, most positive person, and absolutely confident in myself! I have the energy to prepare healthy food for myself now, so that I can properly nourish my body, and my pain is gone, so I can actually stand long enough to do so! I know I still have a long road ahead of me, in maintaining my health and losing those final pounds, but I finally have hope. I finally found something that WORKS! After so many years of trials and failure, I found something that helps me in all the areas that were holding me back. The pain, fatigue, weakness and the hopelessness that accompanied it are gone. Thank Goodness for Forum Health Medical Weight Loss for helping me! You will never know how much I appreciate it! Stats: Starting weight 285lbs (Started Myoden in Feb 2015) Current weight 215.5 – Down 69.5lbs and COUNTING! Starting Dress size: 22 – Current Dress size: 14! 'individual results may vary**'
Ella Williams
Forum Health Medical Weight Loss makes it easy to commit and make eating healthy and working out a part of my life. My total loss to date is 57lbs and I have gone from a size 16 to a size10. Ihadmy"I need to lose weight" moment and the employees at Forum Health Medical Weight Loss helped me not just through my weight loss journey but they made me feel comfortable, excited, and determined with my new lifestyle change. My boost of confidence is more than I could have ever asked for; if you stick to it you will see and feel the results. Thanks Forum Health Medical Weight Loss for your help in showing me a healthier lifestyle." 'individual results may vary**'
Elyse
Thank you Forum Health Medical Weight Loss for putting together an easy program to follow. I was in the nursing program at OU and put on a lot of weight because of all the studying and eating without the time to exercise. After graduation I moved. My mom told me about the program and encourage me to participate so I did. I live 2 ½ hours away and wasn't able to come in for a consultation so my mom sent me the program by mail monthly. I put a calorie app on my phone and kept track of the calories I was eating. I kept watching the scale go down and down weekly. That gave me more confidence and the drive to continue. I was very pleased with the program, it only took me 3 months to lose 30 pounds!! I feel great!!
'individual results may vary**'
Shelly
I am a 45 yr old single mom who has been battling with weight my entire life. I've tried all the diet gimmicks, clinics, books, fads ,pills and potions at least once in my life. When I reached my heaviest weight of 219 lbs, at 5'4, I knew I needed to adapt a healthy lifestyle change. I just didn't know where to start. Researching on line, for some kind of help- brought me to Forum Health Medical Weight Loss. Reluctantly, full of doubt, I made my appointment at the Rochester hills office..my first impression was that the cost seemed expensive for a single mom of three teenage daughters…. but I BELIVED IN what Forum Health Medical Weight Loss staff said during our consultation. Forum Health Medical Weight Loss Staff explained things in a manner that finally made sense! I decided to take a leap of faith, dig into my pockets and begin the program. After all, Six months of dieting on my own had gotten me a ten pound weight gain! Fast forward to October 2014 and I'm happier, thinner, healthier, more energetic and confident than I've been in 20 years. My pictures through the process tell my story louder than any I could write. . Although I still have another thirty pounds to reach my goal weight, I know I can get there with Forum Health Medical Weight Loss' wonderful, supportive staff by my Side, cheering me on. I've decided I'm worth the investment I'm making in a healthier me…and you know what? Your worth it too.
'individual results may vary**'
Chad
On July 1st 2015, I remember looking at myself. I weighed 290 pounds and I lacked energy, did not sleep well and I lived for food. I was tired of feeling this way and I wanted to change, but I had tried many times before and failed. My wife convinced me to take a look at Forum Health Medical Weight Loss. I liked the idea of getting help with weight loss and so I decided to give it a try. With the help of Forum Health Medical Weight Loss after only two months, I lost over 30 pounds, had more energy, was getting good sleep, and was losing weight the healthy way. I feel great and now I am so much more happier and I am outgrowing all of my clothes. My end goal is to lose 90 pounds and I am well on my way way to accomplish this with the help of Forum Health Medical Weight Loss. 'individual results may vary**'
Kara
Here's an update to our Mother & Daughter team who have been on the program together: I started the Forum Health Medical Weight Loss plan one year ago (October 2013) and with guidance and some serious hard work and dedication, I have the tools to maintain a healthy lifestyle. Not only have I lost nearly 95lbs, but I have regained my energy, endurance and most important my overall health and happiness. A big thank you to the Shelby staff for their encouragement and support! They have helped pave the way to my success! 'individual results may vary**'
Bob
Bob is 74 years young and is down over 60 pounds. Forum Health Medical Weight Loss November 12, 2015 Rochester Hills It's been said that you can't teach an old dog any new tricks. Well, this old dog (mid 70s) was wise enough to try just about every diet he could find, nothing worked. At age 74 and almost 300 pounds, I did one smart thing. I looked into the mirror and asked "is this who and what I want to be?" I did not like myself. This is hard to do, but be honest with your feelings, ask the hard question, you know the ones that are right for you. Knowing that there is always a right answer for every question and feeling should give you enough courage to get started. I just walked in and set up a meeting with Forum Health Medical Weight Loss. After the meeting, I felt confident his program could help me meet my new weight loss goal. The first week, nothing. The second week, I lost 3 pounds. From then on, I lost between 2 to 5 pounds every week. It's hard to believe that I carried 75 pounds of fat around with every step I took. The success that I have experienced has been truly life changing. I now like the way I look and how I feel about myself. What's in your mirror? I hope this letter helps you to take the first step to bettering your life. Just walk in and get er done.  Yours truly, Bob Cook 'individual results may vary**'
Patti
UGH!!! I was going to complain about my "after" picture, because it was taken after a sweaty workout, until I looked at my "before" picture which was me, out and about, on vacation! I hardly recognize the out-of-shape, tired-looking, frumpy person in the photo because after a year on the Forum Health Medical Weight Loss Plan, I've become accustomed to being slimmer, healthy and so much more energetic. The program is easy to understand and follow, and the steady support, guidance and encouragement from the Shelby staff has been the number one key element to successfully losing fat while maintaining muscle and tone. I highly recommend this plan to anyone who wants to have more energy, lose weight and ultimately gain control of their health.
'individual results may vary**
Stephanie
"I have lost 40 pounds so far since I started with Forum Health Medical Weight Loss. At my heaviest I was around 240 pounds, I managed to lose about 10 on my own, but it wasn't easy and I came to Forum Health Medical Weight Loss for help. I have attached pictures of before from May 2013 when I was close to my heaviest (I can't find pics of when I was heaviest) and pics from tonight. Forum Health Medical Weight Loss program has helped me realize that it is all about moderation. I am strong enough to have some higher calorie foods without gorging myself on the "junk" foods all the time. My diet is mostly fresh fruits and veggies, lots of water, protein and some carbs. I love that with Forum Health Medical Weight Loss's help I was able to lose weight without cutting a specific food group out of my "diet". I have truly changed my life habits – this is not a diet. I make healthier choices daily, and I have changed my behavior because Forum Health Medical Weight Loss gave me the tools to ignore my cravings and phantom hunger pains to allow me to think about what I was eating instead of just following my normal routine of giving into cravings. I am not done losing weight yet, but I am so incredibly happy with my progress so far!" 'individual results may vary**'
Kelley J.
I started the Forum Health Medical Weight Loss program in April of 2014. I am now down 50 pounds and I would like to thank the Forum Health Medical Weight Loss staff for helping me out. This program is for someone who wants to lose weight and keep it off for the rest of his or her lives. I make sure to come in every week and weigh in. This is the type of place that holds you accountable and makes sure by coming in to the office that you do not go down hill. The staff is very helpful and is there to coach you and give you praise! I am now down four pant sizes and two shirt sizes and it still is shocking to me every day. I would have never been able to do this on my own. Thank you so much!
'individual results may vary**'
Kim H
I cannot believe what a difference 24 pounds has made! I am so grateful to you all for helping me to feel awesome again. The vitamins and supplements kept me healthy and gave me the energy I needed to lose the weight while keeping up with my non-stop, crazy busy life. Because I have Celiac disease, the fact that everything is Gluten Free gave me complete peace of mind. I looked forward to my weekly visits because everyone on staff was incredibly kind and supportive. This whole process has been so positive and the results are incredible! Thank you for everything! 'individual results may vary**'
Jennie
Jennie is down a remarkable 51 pounds since joining our staff at Forum Health Medical Weight Loss.  She is wearing the same size jeans she used to wear in 7th grade.  Jennie feels remarkable and is able to help all of our patients with their weight loss efforts. Jennie works primarily in the Clarkston clinic.
'individual results may vary**'
Cheri
Cheri looks great one year later after a 75 pound weight loss.  Read more about our results in our testimonials below…Forum Health Medical Weight Loss program is a 5 star rating. All natural and safe minerals and vitamins. Easy to follow.  A Bariatric Specialist giving individual personalized food menus and professional weight loss coaches to guide and support. March 20, 2013- I was a size 16.  June 19th wearing a size 8. Thank you Forum Health Medical Weight Loss staff for your creative and constant support. Ive tried them all and you by far exceed any other way to get and stay healthy. Thank you all!
'individual results may vary**'
Shanda
"When I first started Forum Health Medical Weight Loss program I weighed in at 190lbs. I will always remember Forum Health Medical Weight Loss staff showing me the display of what 1lb of fat looks like. Being 5'6″ and 190lbs that was definitely an extra boost to help me get on the right track to live a healthier life. The program is super easy to follow. Cutting back on the amount of calories I ate per day plus the help from the phentermine and vitamins the pounds seemed to disappear. The biggest obstacle I had to overcome was the amount of Mountain Dew I drank each day. With the help from the phentermine I no longer crave caffeine and I still have so much energy throughout the day. I hit a plateau between 160-150lbs and that's when I started doing the lipoden shots (which i absolutely love and would highly recommend). The numbers on the scale got smaller as well as my waist size. I always weigh in at the Rochester location. The girls that work there are amazing and super helpful. They always have a positive attitude and the best advise! I now weigh 135lbs and feel amazing!" 'individual results may vary**'
Jim
"Class 2 Obese." That was Forum Health Medical Weight Loss's evaluation of my weight during my first visit in July of 2013. I knew I had let myself go a bit but I had no idea I was "Class 2 Obese," whatever that means. It was a bit shocking.Upon the urging of my primary care physician I made the decision to lose weight. Another couple I know had success with Forum Health Medical Weight Loss' program and based upon their recommendation my wife and I met with Forum Health Medical Weight Loss and got started. My original goal was to lose 20 lbs. I wanted a realistic goal. I had recent failures with Weight Watchers and the Atkins Diet. I thought weighing 202 lbs. would keep my doctor off my back. At 5'8" it would still leave me overweight but I thought that was better than nothing. At my first weigh-in at the two-week mark I lost 9 lbs. The weight continued to come off and I soon had the initiative to exercise and compound the effects. Soon the results were undeniable. My clothes didn't fit anymore, I began to feel like a new person, and people started noticing. After a few months, clothes required tailoring and people were asking me what I was doing to lose the weight. On a few occasions people I hadn't seen in a long time didn't recognize me. Some questioned if I "wanted" to lose the weight and if I was healthy. That may sound extreme but that was how profound my success. I'm closing in on a year as Forum Health Medical Weight Loss' patient and have long ago attained my goal of 20 lbs. I have lost 50 lbs. overall. That figure does not account for total fat loss since the muscle I've gained offsets some of the fat I lost. I'm in the best shape of my life and I'm enjoying new hobbies I could never have done before. I'm running 10k races and enjoying running the trails of local parks. My primary doctor discontinued my blood pressure medication and asthma inhaler that I've been on for nearly 20 years. I have lost over 7 inches off my waist and am wearing clothes that are 1-2 sizes smaller. I have a new goal of eliminating all of my abdominal fat. I would like to have defined abs for my 44th birthday. It'll be the first time in my life. I attribute my success to Forum Health Medical Weight Loss program and advice. The most significant lesson learned was that exercise alone would never accomplish these results. Diet is the key. For me it was simply reducing my calorie intake. I was able to do this only with Forum Health Medical Weight Loss' program. The suppressant, fill pills and especially the LipoDenPlus injections, are the key to my weight loss success. Losing the weight was really not that hard. I feel and look younger. Forum Health Medical Weight Loss plan works. There's no simpler way of putting it.
'individual results may vary**'
Christina A.
I would like to thank everyone at Forum Health Medical Weight Loss center. I started my journey of weight loss in May 2014 as of today I am down 50 lbs and feel amazing and am down 3 sizes in clothes. With the support from each one of the staff I couldn't have done it. They have motivated me every step of the way, with their encouragement and motivation. I wake up each day feeling fabulous and look at pictures of where I started and it blows my mind of how far I have came. I have tried many weight loss alternatives prior to Forum Health Medical Weight Loss and always failed or have given up because I did not see the results I wanted. Forum Health Medical Weight Loss plan has worked and is continuing to work. I was recommended to Forum Health Medical Weight Loss through a friend after seeing her results and positive things to say, it was truly the best option I have chosen. I recommend him to anyone who Is struggling and wants successful results. Thank you Forum Health Medical Weight Loss awesome friendly staff!
'individual results may vary**'
Jenna T
"After trying every diet plan out there and failing, I decided that I needed some real help. I was a size 16 at my peak, felt extremely unhealthy and dreaded looking in the mirror. I hated what I saw and more importantly I hated that I let myself become this. Looking back this is the best decision I ever made. Thanks to Forum Health Medical Weight Loss staff I was able to drop the weight. I'm a size 4. My body is still a work In progress but I feel so much happier and healthier and LOVE seeing the new clothes I can actually fit into and look good in. Even if you only need to lose ten pounds but just simply can't get the weight off on your own, this program is for you. It will give you the tools to succeed, and to reach your own goals. Even goals you weren't sure were possible :). " 'individual results may vary**'
Alyssa M.
Hello!! I just wanted to send in a before and after picture of myself. I have to say the program Forum Health Medical Weight Loss has me on is amazing and has given me a new outlook on life. It really works!! I am more confident and secure and finally feel beautiful. It has been a few years since I have felt like this!!! I recommend him to everyone I know and want others to receive the results I have!! Thank you so much!!! 'individual results may vary**'
Andra
Andra is down over 60 pounds! 'individual results may vary**'
Michele D
Forum Health Medical Weight Loss not only helped save me from being overweight, he helped save my self esteem. Being 40 pounds over weight for a steady 6 years, I found Forum Health Medical Weight Loss just in time. I was ready to give up and just succumb to being this weight, back hurting, feeling sluggish, tired upon waking for the rest of my life. I have been on the program since March of 2012 and I reached my goal within the first year. I have lost 35 pounds and feel wonderful!!!! The staff has been my bff's listening to my ups and downs and discouragements. But I always leave the office encouraged, more determined and happier! They celebrate with me a journey I thought I could never take…..and that's the journey to be healthier and thinner. Thank you Forum Health Medical Weight Loss awesome staff for helping people like me, who felt I had no other choices. 'individual results may vary**'
Liz
Liz is down over 49 pounds! 'individual results may vary**'
Kathy
I have nothing but to thank Forum Health Medical Weight Loss and the wonderful staff for my success in my weight loss. His staff is so supportive and encouraging that even during the difficult weeks they would give me the words of encouragement. Not only did my weight drop but my cholesterol dropped 50 points. I have learned to make better heathery choices. The energy that I have is amazing. I feel great. Thank you for your continued support. 'individual results may vary**'
Teresa Miodonski
I can't even believe the difference myself. It's been almost a year since I started the program and I've lost 18lbs, went from a size 6 to a size 0 in pants, from a Medium to an X-Small in tops, went down an entire band size in my bras and even had to buy all new size Small undies! This has been the easiest weight loss program I've ever tried with amazing results. I'm now in maintenance and have been since May/June and have to say that the weight has easily stayed off. I appreciate your services and have recommended your program to anyone who is struggling to lose weight. Thanks again and hope to see you soon. 'individual results may vary**'
Erica R.
'individual results may vary**'
Andy
"I can not begin to tell you how happy I am with the program so far. I started on March 18th and in 5 weeks I have lost about 30 pounds! My brother-in-law and sister-in-law recommended giving it a try after they were tremendously successful. I needed to take necessary steps to change my life. I was well on my way to becoming a full blown diabetic, with high blood pressure and hypertension. I have struggled with weight all my life and I needed to give this a try. So far it has been fantastic! Forum Health Medical Weight Loss lays out a comprehensive plan tailored to your specific needs, that is very easy to follow and keeps you motivated! The weight came off very quickly and I could not be happier. My goal is to loose 80 pounds and I am almost half way there! Thank you from the bottom of my heart for giving me the tools to change my life for the better. I could not have done this well without you and your fantastic crew." 'individual results may vary**'
Patti & Kara
Patti –      Forum Health Medical Weight Loss's program has been an integral part of helping my daughter and I on the journey to our weight loss and fitness goals.  Since October of 2013, we have found the plan to be accommodating to our different ages/styles of each of us personally and adaptable enough so that we continued to lose steadily pounds through the temptations of the holiday season. The absolute secret key to our individual and joint success has been the guidance and support we each receive from the Shelby Staff.  I have lost nearly 40 lbs and am committed to maintaining – my daughter is 3/4 of the way to her goal weight.  The Shelby Staff has been with us every step of the way!  With every pound lost, we have gained confidence, energy, willpower and strength.
Kara –      Forum Health Medical Weight Loss program is hands down the best weight loss program. Since starting the program in October 2013, I have lost almost 70 lbs. It's a lot of hard work and dedication, but the program itself is manageable for any lifestyle. Having my mom on the plan as well helps to keep me focused, we are each others cheerleaders!  The Shelby Staff have been absolutely essential in both of our weight loss. Their encouragement and support give us that extra boost needed for success. This is not just a diet, this is a lifestyle change!'individual results may vary**'
Miranda
My friend Nicole urged me to join her in starting Forum Health Medical Weight Loss program. I was hesitant at first. I've struggled with weight my entire life. I've tried everything known to man to assist me in losing weight the right way. After Nicole lost 80 pounds, I jumped on board. I've lost 55 pounds and have gone down three sizes since. As soon as I started, I felt – for the first time in my life – that this was so doable.. that I could actually maintain a healthy lifestyle of eating right and exercising. I feel happier and better than I have in a long time. I'm actually running and enjoying it. I plan on doing my first 5K in the fall. I still have a long way to go until I get to my goal weight. It's going to happen, though. My life has changed. The quality of my life has improved tremendously and it's only upwards from here. I'll forever be indebted to Forum Health Medical Weight Loss.   Thank you ♡ 'individual results may vary**'
Jessica
"I've lost 60+lbs in less than a year through exercise and a balanced diet, with my vitamins and supplements from Forum Health Medical Weight Loss….  and, most importantly, the support and encouragement from the staff!" 'individual results may vary**'
Erica
Looking back at my journey six months ago, I never thought I would be where I am today. After losing 35 pounds on Forum Health Medical Weight Loss program, I am a lot healthier and my energy level is where I need it to be. The support that is shown in the office by the staff is remarkable, not only do they offer their support but they give tips and advice to help you reach your goal. I would recommend this program to anyone that is struggling or looking to lose weight.Thank you Forum Health Medical Weight Loss Staff 'individual results may vary**'
Christy
"I have been working at my weight loss for about 2 years.  Last June, I hit a wall and needed help.  I came to Forum Health Medical Weight Loss and the rest is history.  I am attaching 2 pictures: a picture from 2 years ago of me at 288 pounds, and a picture taken today (4/26/16).  I'm not to goal quite yet, but I'm really close! Your wonderful office staff have been so inspiring and supportive. Thanks so much!  It's WONDERFUL to be me again!!!!" 'individual results may vary**'
Susan
The staff at the Shelby location is very supportive, friendly, and never judges. They always have great tips and suggestions. Now I'm looking forward to turning 45 in my new body. Since I started with Forum Health Medical Weight Loss, I have lost over 50 lbs. and went from wearing a 18W to a size 10! 'individual results may vary**'
Mary
I can't say enough abou tForum Health Medical Weight Loss staff! I started the program on October 3rd and have been so happy with my results.  I have tried to lose weight on my own for years.  Although I know the right things to do to lose weight, for some reason daily life kept getting in my way for having success and I actually put on a lot of weight over the last 3 years. My goal was to loss 35 pounds and after 3 months of the program I was down 32 pounds. During this 3 month weight loss, I made it through the holidays where I usually would put on weight. Not this time, I actually lost weight!  I have been able to maintain my weight for the past 2 months since my initial weight loss.  Forum Health Medical Weight Loss program gave me the extra support I needed to kick start and continue with my new healthy lifestyle. Although the weight loss was my ultimate goal of seeing Forum Health Medical Weight Loss, the way I feel and my increased energy level has been such an added bonus!  The staff at the Shelby office has been so helpful, encouraging, and supportive to me during my weight loss journey.  I can't thank them enough for helping me get my life back!  If you have struggled like I have to lose weight I encourage you to give Forum Health Medical Weight Loss a try.  What do you have to lose but weight? 'individual results may vary**'
Angela
Meet Angela- Full time employee at our Rochester Hills Clinic! Forum Health Medical
Weight Loss, Management
and Staff, I want to say thank you for not only offering me a job but a new confident lifestyle, thank you for never letting me fall of track and helping me achieve my ideal weight. After giving birth to my son it was impossible for me to lose the weight. I got depressed with my body and overate, nothing that I liked fit me, hated taking pictures. Forum Health Medical Weight Loss designed a program for me and told me that before summer I should be at my goal weight, I thought it was impossible. After 4 months I went from 178lb to 138lb dress sizes from (12-6). I have so much energy, I feel great!! Every day I work is a beautiful day for me, love to share my weight loss and healthy food choices ideas with my patients so they can look and feel amazing too. Congratulations Angela!! 'individual results may vary**'
Stefanie
When I turned 30 this past year I was feeling extremely frustrated with my metabolism.  I am a very active person and was having trouble not only losing weight, but stopping my body from gaining it as well.  I was determined to peel it off using a system of counting calories and vigorously exercising for upwards of 3 hours a day.  I stuck to this for 7 months and gained 8 lbs.  I was feeling absolutely defeated.  When I began the program at Forum Health Medical Weight Loss I had no idea what to expect and was afraid to be optimistic.  Right away, within the first month, I lost 12 lbs.  and my energy level was better.  I love that my mood is so much more even also.  I have been on the program for 4 months and have lost 30 lbs. so far.  I have about 15 lbs. more to lose, but I could not be happier with the results.  I will be moving to Scottsdale Arizona in the next two months and look forward to being able to continue with the plan long distance to meet my goal.  You do have to put in the work, it is not a miracle pill or drink of some sorts, but you will definitely see results.  The staff is really great at being supportive and motivating you as well.  I would recommend this program to everyone. 'individual results may vary**'
Kelly B
"Initially I was very skeptical to join a weight loss program especially one that costs a fair  amount of money.  After seeing results from a fellow acquaintance, I thought It was worth a try. After gaining 80 pounds during my pregnancy, which I never imagined was possible, I thought the weight would fall off which did not happen.  I needed a program that provided structure, discipline, and held me accountable.  The twice a week weigh ins held me accountable and the staff is great. I started the program June 1st and I'm 3 months into the program and I'm down 39.5lbs and my weight loss goal was 40lbs in 4 months. If anybody is struggling with the never ending weight loss battle, I highly recommend Forum Health Medical Weight Loss program. " 'Individual results may vary**'
Kim
Hi my name is Kim I started Forum Health Medical Weight Loss July 31,2016. I was at the highest weight I had ever been, I weighed in at 251 lbs. I had been trying for the past several months to get back on a diet and I would do good for a couple of days then I would go back to eating a bag or 2 of dove chocolate every day. I was frustrated and tired of hearing everyone tell me I was going to become diabetic if I didn't get off the candy and start loosing weight. I got on line and looked up
weight loss clinics
around June of 2016 called Forum Health Medical Weight Loss and got some information but didn't do anything about it. After vacation in July I called Forum Health Medical Weight Loss again and set up an appointment, I didn't realize how heavy I was. I have attached a picture after I started the program and I had lost 20 lbs by Sept. 2016 and i'm down 45 lbs as of Jan 2017. I am very happy with my success and am half way to where I want to be. I appreciate all the support and help I get from the staff at Forum Health Medical Weight Loss. Thanks 'individual results may vary**'